French Shock Cinéma
I r r é v e r s i b l e
Written / Directed:
Gaspar Noé
Release Date:
22 May 2002 (France)
Genre:
Crime / Drama / Thriller
Tagline:
Le temps détruit tout - Time destroys everything
Female Nudity / Hardcore Techno / Brutality / Independent Film
Este film esta clasificado en la lista de
"Mainstream films with explicit sex"
Ya e visto algunos de ellos:
- 9 songs
♥
Director:
Michael Winterbottom
Tagline:
Two lovers have intense sexual encounters. 1 Year.
Ejaculation Scene / Penetration / Sex / Drugs / Music / Tied Up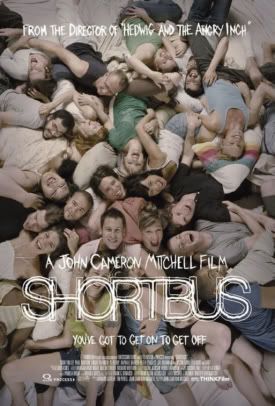 - Shortbus
Director:
John Cameron Mitchell
Tagline:
Voyeurism is Participation
Face Slap / Interracial Marriage / Masturbation Scene / Exhibitionism / Sex Club / Independent Film
- Seul contre tous
Director:
Gaspar Noé
mismo director de Irréversible el material es casi al nivel de fuerte pero esta en lo particular no me gusto, El personaje principal viola a su hija. (ya la conte!) haha

Female Nudity / Psychological / Explicit Sex / Existential / Violence / Disturbing / Incest / Father Daughter Relationship / Suicide / Rape
- Ken Park
Directors:
Larry Clark / Edward Lachman
Simplemente un mal film, recuerdo una escena donde el chico se masturba con el cuello atado a la perilla de la puerta creo que fue lo unico interesante.
Hardcore / Testicle / Homosexuality / Masturbation Scene / Teenage Sex / Female Frontal Nudity / Abusive Father / Threesome / Blowjob
- Pink Flamingos
Uno de esos Films Bizarros de
John Waters
A family of rednecks and a pair of swingers do battle with one another for the rights to the title "The Filthiest People Alive."


Sexual Abuse / Weird / Vomiting / Tree / Explicit Sex

Enjoy..